Keynote 1
Nozha Boujemaa
Global Vice-President – Digital Ethics and Responsible AI, IKEA
Keynote title: TBD
Short Bio
Nozha Boujemaa is the Global Vice President Digital Ethics & Responsible AI for IKEA-Retail where she is focused on operationalizing trustworthy AI across IKEA's retail operations in over 30 countries.
Dr. Boujemaa was Vice-Chair of the European Commission's High Level Expert Group on Artificial Intelligence, where she led the development of the "Ethical Guidelines for Trustworthy AI." She also coordinated the work on Trustworthy AI principles at the OECD and was co-chair of the "OECD.AI Network of Experts working group on implementing trustworthy AI." Today, she is co-chair of the "OECD.AI Expert Group on Risk & Accountability", where she translates these principles into actions. In addition, she is a member of the World Economic Forum's Steering Committee on Digital Trust.
Dr. Boujemaa founded the interdisciplinary AI institute DATAIA and was the director of Inria Saclay Research Center, where she also supervised more than 25 PhDs in computer vision and search engines. She has also held numerous positions leading teams in areas such as large-scale information retrieval in media archives, security, earth observation and biodiversity. Prior to joining Ingka to operationalize trustworthy AI principles, Dr. Boujemaa served as Chief Science and Innovation Officer at a personalised medicine company using AI for early diagnosis and cancer prediction in the healthcare industry.
Dr. Boujemaa holds a PhD and HDR in Computer Science, is a Knight of the French National Order of Merit, and a proud mother of a data scientist and a data analyst, as well as the wife of a digital strategist.
---
Keynote 2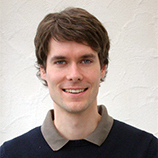 Prof. Dr. Jürgen Gall
Computer Vision Group, Department of Information Systems and Artificial Intelligence, University of Bonn
Keynote title: TBD
Short Bio
Prof. Dr. Juergen Gall is professor and head of the Computer Vision Group at the University of Bonn since 2013. After his Ph.D. in computer science from the Saarland University and the Max Planck Institute for Informatics, he was a postdoctoral researcher at the Computer Vision Laboratory, ETH Zurich, from 2009 until 2012 and senior research scientist at the Max Planck Institute for Intelligent Systems in Tübingen from 2012 until 2013. He received a grant for an independent Emmy Noether research group from the German Research Foundation (DFG) in 2013, the German Pattern Recognition Award of the German Association for Pattern Recognition (DAGM) in 2014, and an ERC Starting Grant in 2016. He is further spokesperson of the DFG funded research unit "Anticipating Human Behavior" and PI of the Cluster of Excellence "PhenoRob – Robotics and Phenotyping for Sustainable Crop Production".
---
Keynote 3
Elisa Ricci
Associate Professor at University of Trento, Head of Research Unit at Fondazione Bruno Kessler
Keynote title: TBD
Short Bio
Elisa Ricci is an Associate Professor at the University of Trento and a Researcher at Fondazione Bruno Kessler, Italy.
She received her PhD degree in Electrical Engineering from the University of Perugia in 2008. Her main research interests are directed along developing deep learning algorithms for human behaviour analysis from visual and multi-modal data.
---